In Rwanda
Our work with Cricket Builds Hope
Why Rwanda?
We buy a heck of a lot of tea from Rwanda. We actually buy over 15% of all the tea produced there, because the best Rwandan tea is absolutely lovely and it's a key ingredient in the Yorkshire Tea and Yorkshire Gold blends. So it's a country we care about a great deal - and we go to great lengths to re-invest in the communities that grow the tea we buy.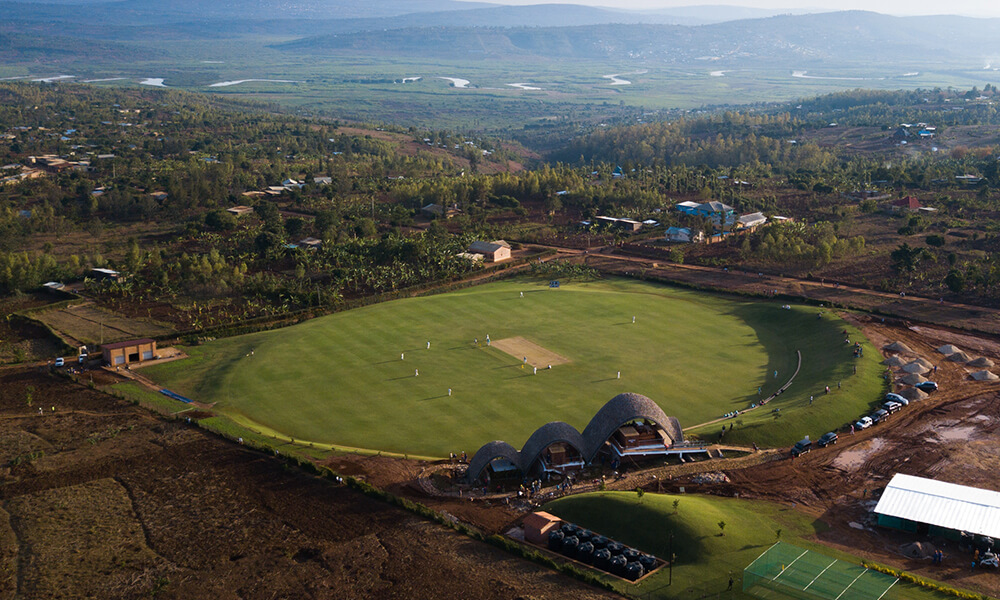 A new national stadium
Back in 2011, the Rwandan Cricket Stadium Foundation told us about their missions to build the country's national cricket stadium. We think cricket has the power to bring communities together all over the world, so the idea was right up our street. We became one of the project's sponsors - and when the Gahanga Cricket Stadium opened in 2017, a team of our staff, some friends and farmers from three of the Rwandan tea estates we buy from, took part in its inaugural Twenty20 tournament. We got thrashed, but it's the taking part that counts, OK?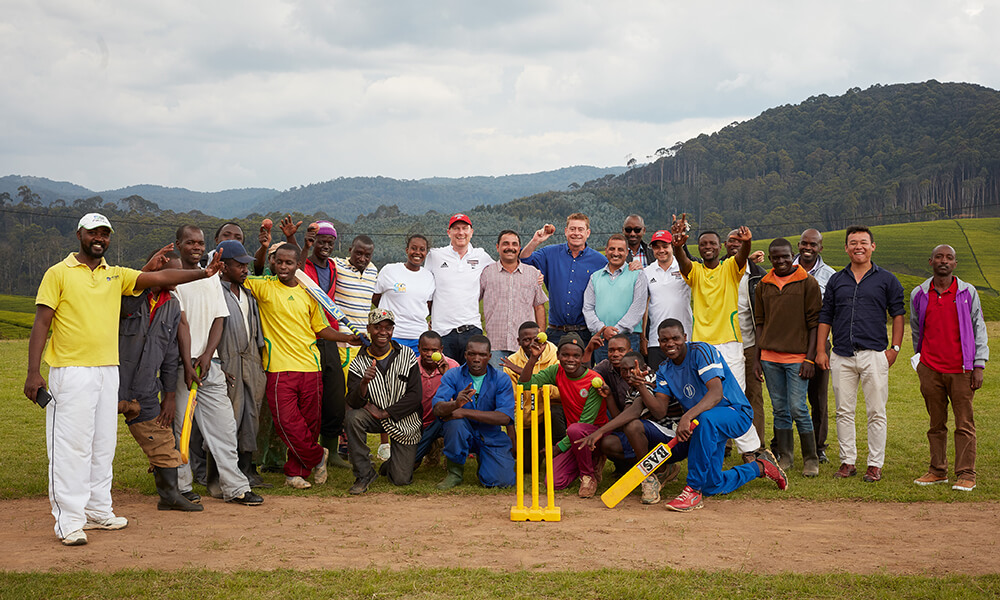 Tea Cup Coaching
As interest in cricket grows in Rwanda, the next chapter of our involvement is the Tea Cup Coaching Programme. We know from the work we support in the UK that this idiosyncratic support can genuinely help make a proper difference to young people's lives - so we're working with Cricket Builds Hope and the Rwanda Cricket Association to make cricket coaching available to schools and young people on four Rwandan tea estates over the next three years. It's all going to culminate in a tournament at the Gahanga Stadium in 2021.