25th June 2018
Our use of plastic
Posted in Environment.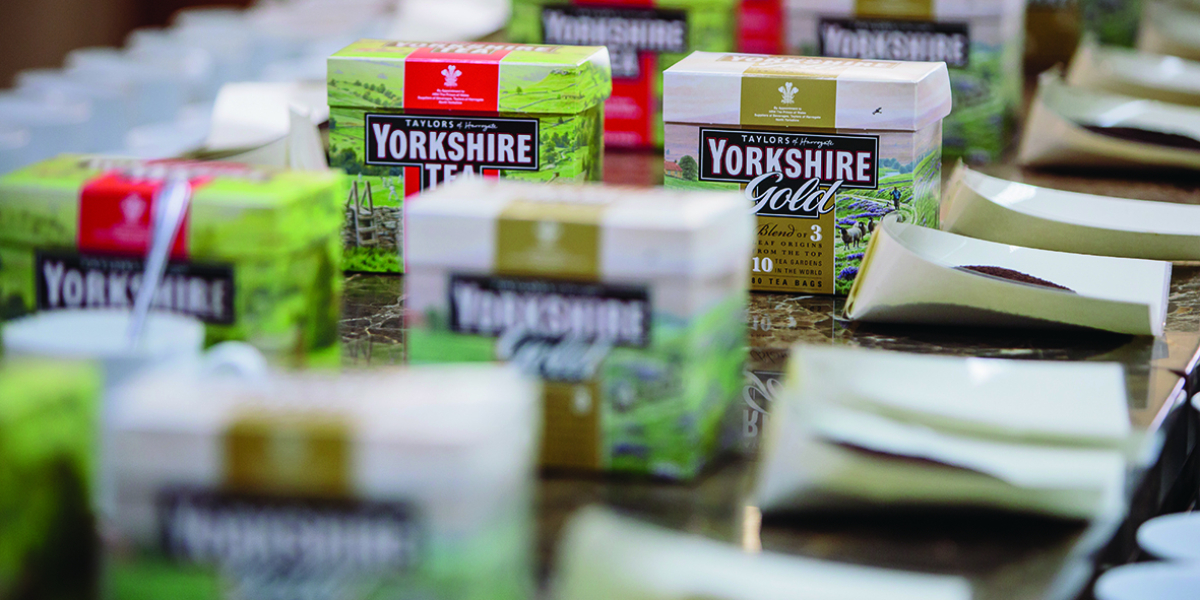 We've got some big bits of news to share about plastic.
The plastic we've been using to seal our tea bags is going to be replaced with a renewable plant-based material. We're starting to switch over now, and the aim is that all our UK tea bags will have switched by the end of 2019.
We've also signed up to WRAP's UK Plastics Pact. It's a big collaborative initiative which aims to transform UK plastic packaging and help keep plastics out of the natural environment.
Here's some more info about both of those.

TEA BAGS
Our new tea bags will be renewable and biodegradable and will use a plant-based material for sealing. It doesn't have any effect on the tea's flavour or its shelf life and won't cost you any more to buy.
The new tea bags will be compostable, too - though because the new material only biodegrades fully in industrial composting, the best way to dispose of them will be to pop them in your garden waste or food waste bin rather than home compost.
You might actually have already tried them, as we've had some on shop shelves since May as part of a first trial run. The results have been great, so we're now beginning a full switch.

PLASTICS PACT
We've signed up to WRAP's UK Plastics Pact, which has set these targets by 2025:
1. Eliminate problematic or unnecessary single-use packaging items.
2. 100% of plastic packaging to be reusable, recyclable or compostable.
3. 70% of plastic packaging effectively recycled or composted.
4. 30% average recycled content across all plastic packaging.
We want to meet all of these targets, so we'll be taking a close look at all of our packaging with a few key aims: reducing packaging while maintaining quality; making it more recyclable or compostable; and using more recycled materials instead of virgin plastics. We'll be tackling the things we think are the biggest priorities first, and sharing updates as we progress.

MORE INFO
We believe that being a responsible business means being kind to the planet. We want our environmental impact to be positive, not negative – and over the years, we've done a lot to try and achieve that.
We dispose of our company waste in the most environmentally sensitive ways we can, and don't send any of it to landfill. We're always looking for even better options as technology changes – and we have several teams which are tasked with finding new ways to reduce waste in our factory. Some of our waste is also reused and repurposed through our unique community recycling project, the Cone Exchange.
You can read a little more about our approach to the environment here.
Here's a map showing some of our community and environmental projects around the world.
This is a short blog post about our Queen's Award, which we received for our commitment to sustainable trade.
And if you'd like to hear from someone other than us, the third-party website Greenbiz has written this piece on the way we trade.
Read more about WRAP's UK Plastics Pact here.
If you'd like to ask us any questions about any of this, or about any of the materials we use to make Yorkshire Tea, please do get in touch at hello@yorkshiretea.co.uk