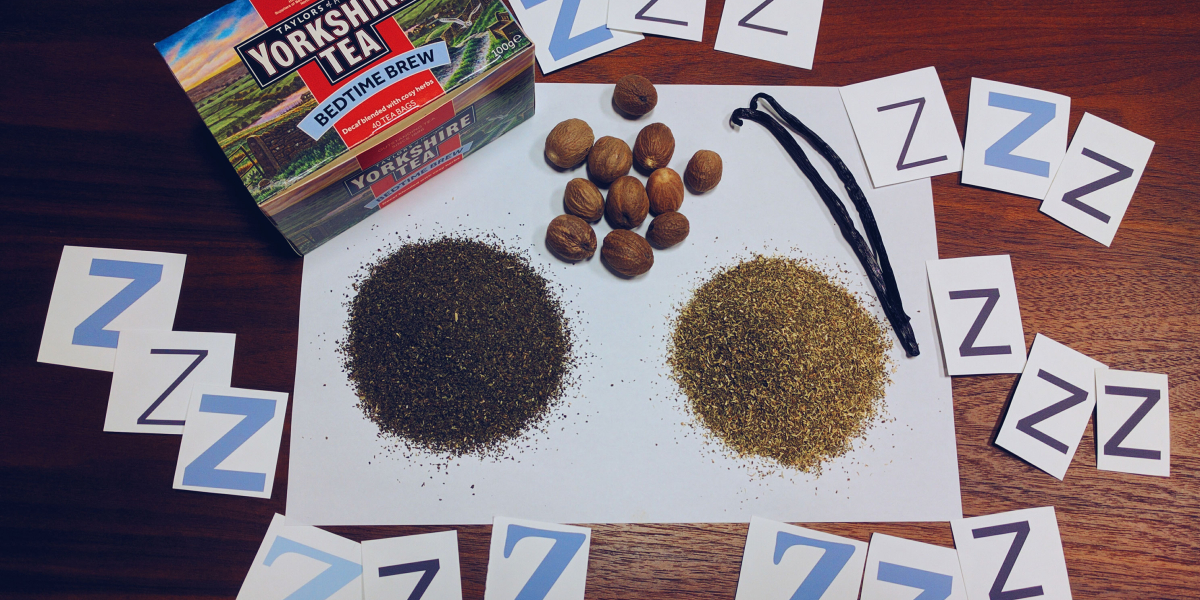 Some people can down two strong cups of tea late at night and be fast asleep the moment their head hits the pillow.

They are heroes, these folk. Mighty tea drinkers who fiercely stare caffeine in the face and say: "I am your master."
But for the rest of us, that pre-sleep brew can delay the onset of dreamland. That's why we created Yorkshire Tea Decaf, which we still feel is the finest, best-tasting, most flavour-packed decaf tea there is.
And with that brilliant decaf as our base, we realised that the addition of a few lovely herbs and spices could turn that cup of tea into a seriously snoozy night time drink. So we crafted our new Bedtime Brew, taking the warm, satisfying taste of Yorkshire Tea, gently decaffeinating it and blending it with lemon balm, lemongrass, nutmeg and vanilla, for a seriously snuggly hot drink.
"It's like a cuddle from a custard tart," said Kate Halloran, our tea innovations manager, who created it. "Lemon balm and nutmeg have been used for centuries to aid restful sleep."
It's lovely with or without milk, but we're especially fond of having it with – because it gives the flavour a snuggly, malty note.
Keep an eye out for Bedtime Brew in Morrisons now - with more stockists to follow later in the year. It's just one of three brand new blends which have joined the Yorkshire Tea family, each of which takes our famous blend and adds a bit of a flavour twist.