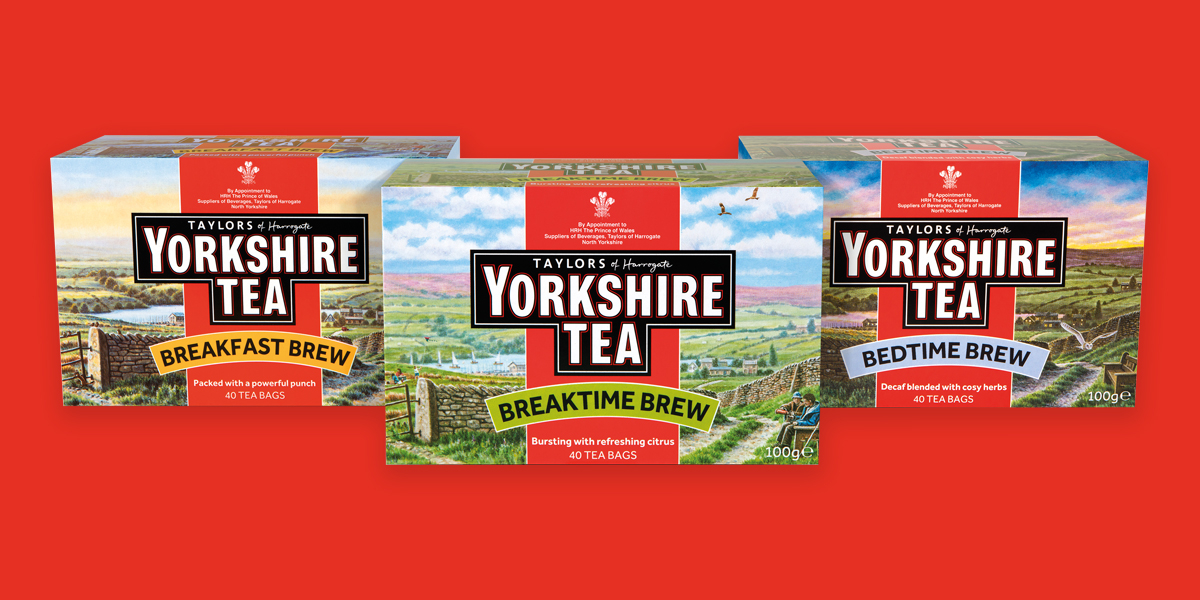 Last summer we unveiled our three new brews - a trio of delicious new takes on a Yorkshire Tea, each with its own flavour twist.
There's Breakfast Brew, which packs an extra punch of Assam tea for a stronger flavour; Breaktime Brew, which blends Yorkshire Tea with the lifting flavour of orange and lemon; and Bedtime Brew, which sprinkles Yorkshire Tea Decaf with cosy herbs and spices like lemon balm and nutmeg.
We're very chuffed to say that you can now find them in a few new places, because they're all now being stocked in lots of branches of Asda, Sainsbury's, Morrisons, Waitrose and Tesco.
And if you do have any trouble tracking them down, you can always pick up a few packs online from our sister company, Bettys.