21st March 2017
Kaiser Chiefs Talk Tea
Posted in .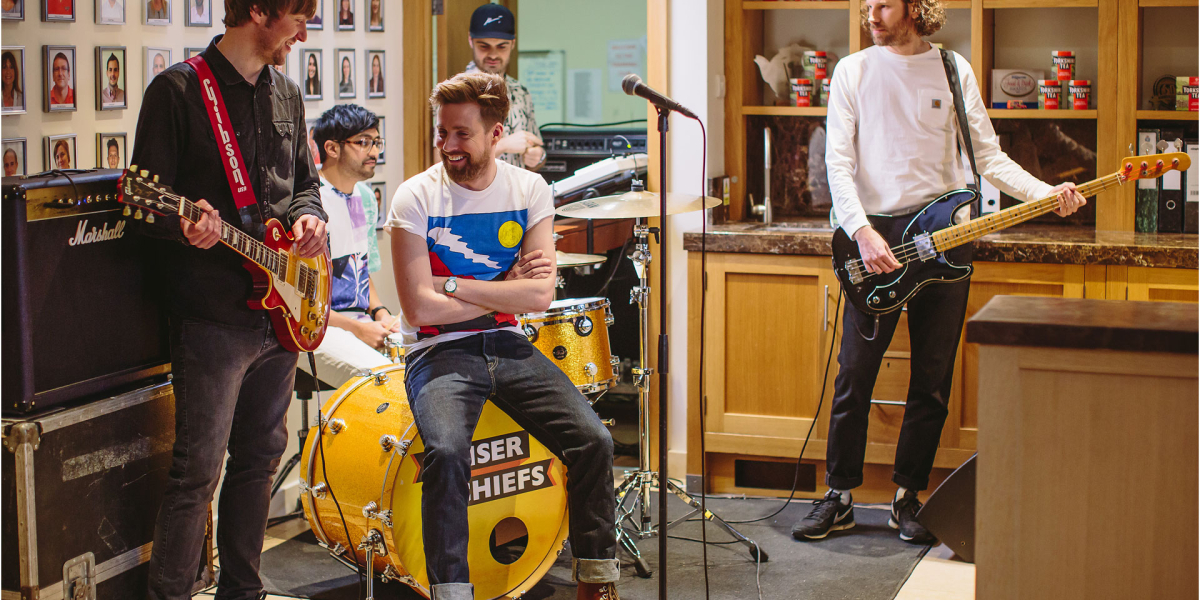 When they're not hanging around in Yorkshire Tea's reception playing hold music for phone callers, the Kaiser Chiefs like to debate the finer points of brewing up and dunking.
We chatted to Andrew, Peanut and Vijay about their tea and biscuit habits - and you can watch the results here.
And if you're wondering just what the Kaisers are doing at YT Towers, you can find out by watching this.