19th June 2018
​Encouraging more girls to take up cricket
Posted in Cricket.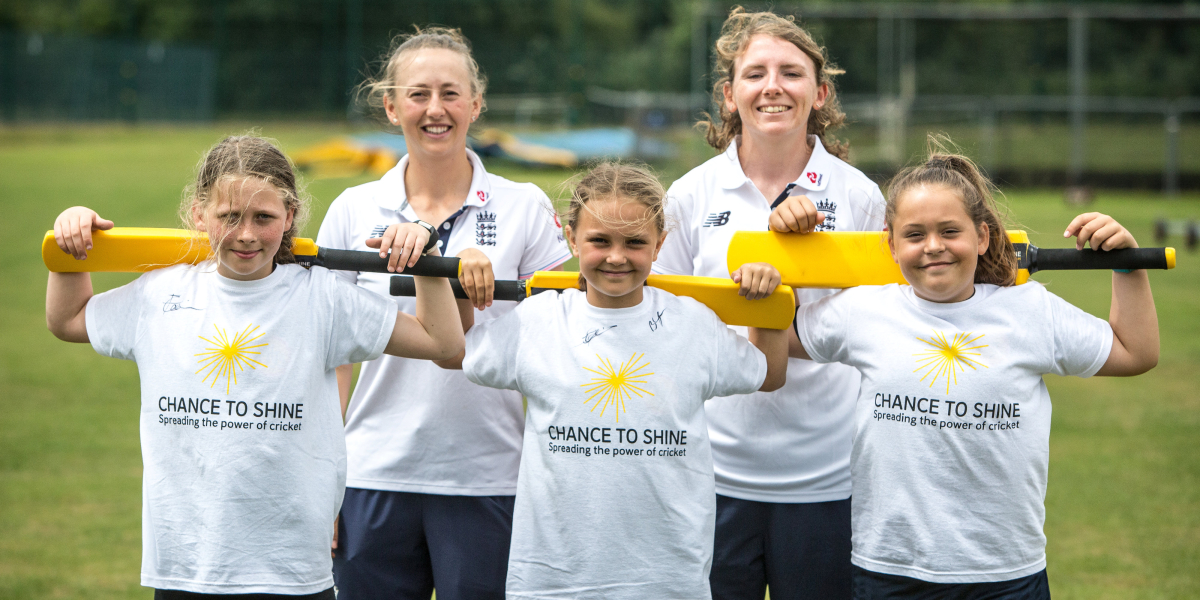 Did you know that over one third of girls don't play sport because they don't feel good enough to take part?
It's a sobering statistic - but according to some research which we organised as part of this week's Yorkshire Tea National Cricket Week, shyness and under confidence is the biggest barrier for girls in sport.

It was a poll of 2,000 children aged between eight and 18, and it found that 57 per cent of girls currently play some kind of sport outside of school or college, compared to 79 per cent of boys.
Ben Newbury, our Senior Brand Manager, said: "It's vital that we continue to break down the barriers that make girls less likely to take up sports at a grassroots level particularly in sports like cricket, which can be perceived as male-dominated.
"Initiatives like National Cricket Week give children an equal opportunity to have fun and learn through cricket."
National Cricket Week is run by the cricket charity Chance to Shine. Each year, it sees thousands of schools and communities across the country will take part in a week of cricket-themed activities to celebrate the sport and encourage children to play and learn through cricket all year round.
We've been the partner for five years, and we're proud to say that since 2014, over 4,000 schools have taken part.
Today's big event (Tuesday, June 19) is a girls' cricket festival at Frenchay Cricket Club in Bristol. Girls from across the south west have been invited to come and play cricket and be coached by two inspirational players from the England Women's Cricket Team, Fran Wilson and Beth Langston.
Laura Cordingley, Chief Executive of Chance to Shine, said: "We want to give children of all abilities and walks of life the chance to play cricket and are always working hard to help young people to develop key life skills through the sport.
"We're very proud of how our coaches can help girls to develop the confidence that will encourage them to not only play more cricket but also to play more sport in general. We know how quickly girls can come to decide they are 'sporty' or 'not sporty' and we are working hard to ensure that all feel comfortable taking part in regular physical activity.
"We're also proud to play our part in inspiring the next generation of cricketers - it's great to hear that the majority of girls do enjoy sport and the World Cup winning England cricket team are powerful role models for young girls to emulate.
"Events like the girls' cricket festival and our wider work show that it truly is a game for all to take part in."