21st December 2016
A Christmas story - with a pirate!
Posted in Our Community.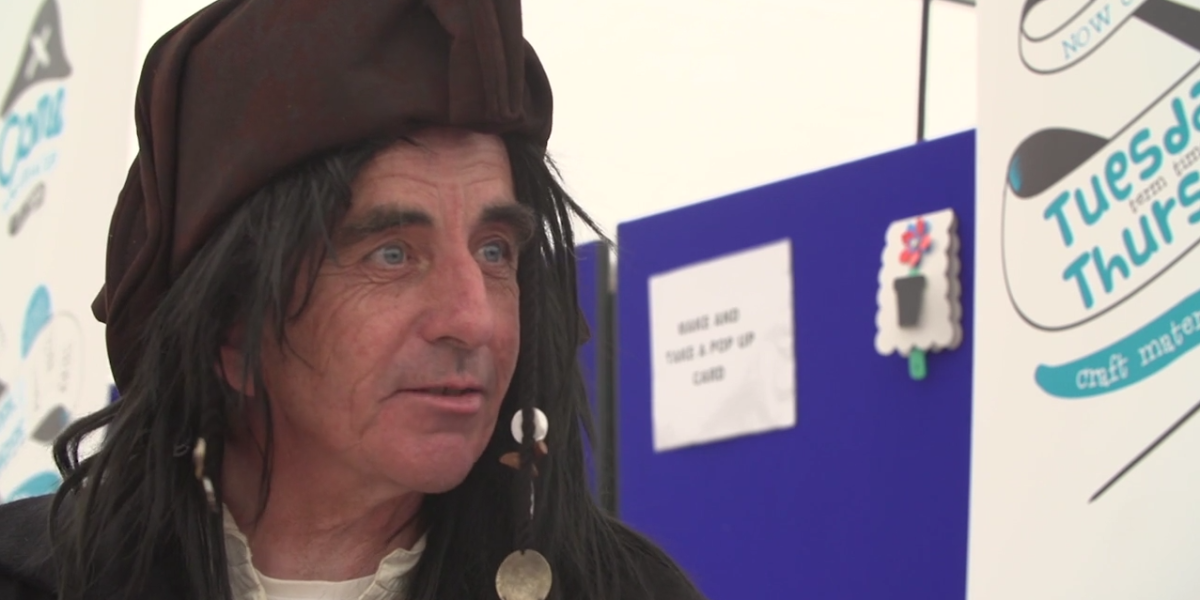 Captain Rummage is the alter-ego of our community champion, Chris Powell. He runs our flagship community recycling project, The Cone Exchange.
The Cone Exchange began quite by chance at Christmas over 10 years ago - and it all started with a cardboard angel.
A group of school children were visiting our tea factory when a little boy asked to rescue an empty cardboard cone from the recycling bin to make an angel for Christmas.
Word spread about this unusual craft resource and lots more requests for cones came in. By Christmas more than 500 angels had been made. They were hen sold, which were then sold, with the proceeds used to set up a school gardening club.
To find out more about the story of the Cone Exchange, you can watch our short video or visit the Cone Exchange website.